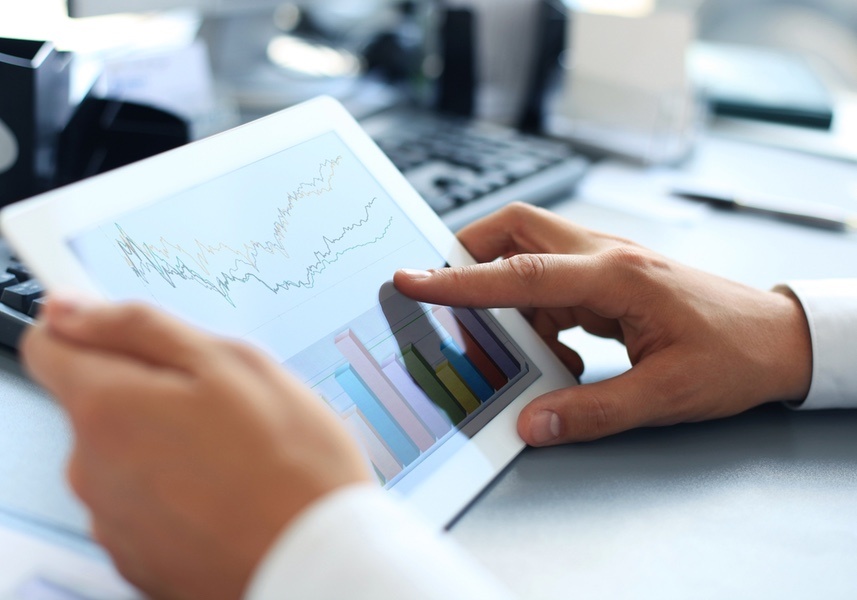 ShareLytics is ShareSafe's analytics and reporting system that provides comprehensive, real-time tracking and recording of all modules and activity in the platform. ShareLytics not only supports the measurement of workforce effectiveness in advancing the strategic initiatives of the organization, but also provides an advanced telemetry service for cyber security monitoring throughout our networks. This leading-edge service allows organizations to anticipate, identify and contain cyber security risks.
CYBER SECURITY
By providing around-the-clock, real-time tracking of abnormal activities from logins to file manipulation, ShareLytics delivers a wide-angle data lens of ShareSafe's communication and education platform activity. The system also provides the granularity to drill down into data for monitoring authentication, system performance, data integrity and cyber security status. ShareLytics provides the tools necessary to protect and measure its network, accelerate system performance and safeguard all proprietary content.
ShareSafe's security surveillance and analytics are deeply integrated for a full picture view across the enterprise. The ability to drill down into structured and unstructured data permits a quick and easy assessment of data security threats, user behaviors and risks.
User Activities
Allows clients to better view user traffic with volume, latency and usage reports
Tracks and analyzes user activity, transport and log events and alerts to abnormal or suspicious activities
Login reports provide managers the ability to detect the use of credentials from abnormal times and locations
System Monitoring & Performance
Monitors any abnormal changes made to server files; unexpected results are immediately reported and logged
Graphic user interfaces provide drop-down queries, platform performance reports and user activity data
Cyber Security and Analytics
Vulnerability scanning of servers and databases; firewalls run continuously and produce real-time status reports
Provides retrospective forensic analysis to immediately contain confirmed threats
The primary firewall and security server create on-going logging of global threat intelligence, IP shunning and DNS masking to develop intuitive and adaptive process analysis. Combined, these devices are able to detect and comprehend threats that a human would not detect alone.
WORKFORCE PERFORMANCE
To succeed in healthcare today, leaders need analytical tools to inform them of trends and provide details for assessing the level of staff competence and involvement in the clinical, business and IT initiatives of an organization. ShareLytics tracks all platform communication and learning activities and reports them in real-time—providing valuable information that is unavailable from other systems. The following are some of the highlights of the 50 reports available on the platform for gauging the level of workforce performance:
Login—a view of biometric and manual logins to determine which staff members are staying up-to-date with organizational content and messaging
Specialty Communities—reports on the frequency, activity and engagement of members logging into specialty content areas (for example, private areas for each physician specialty)
Groups—information that shows which managers are using all of the communication and collaboration tools at their disposal to accomplish team tasks
Content—measures which videos, documents or photos are being accessed as part of a continuous learning environment
Personal and Group Scorecards—verifies whether and when individuals or groups review the critical improvement data that your scorecards provide
Transcripts—details which courses the workforce has completed and how they scored; progress and completion data are available by course, student, unit, department, hospital and/or region. Formal transcripts can be automatically transmitted to State Boards. ShareLytics also provides transcripts of informal content viewed (for example, videos and documents outside of a formal course) as part of a continuous learning environment.
Posts—measures the level of engagement of staff by indicating who comments on or contributes to the organization's activities within the platform
Text Messaging, Mail and Groups—provides the level of usage and details of the content of all forms of secure communication within the organization for assessing the appropriateness of interactions
Audit Trail—who has accessed Protected Health Information (PHI) and what operations were performed related to it, a vital component of a HIPAA-compliant system
Considering the depth of the reporting available in ShareLytics, no other system comes close to delivering the 360-degree global view of the engagement, culture and learning status of the organization.